City Country Exclusive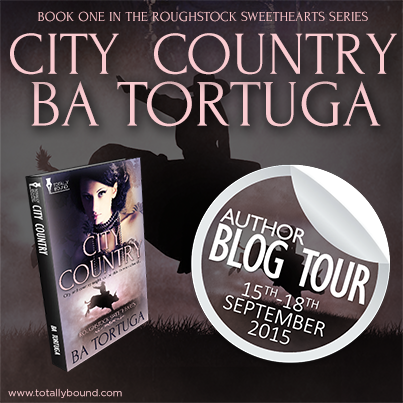 What can we expect from City Country?
City Country started as a play on the City Mouse Country Mouse concept and, although I turned the story on its ear, the basic tenets of two worlds colliding is still the heart of the story.


Tell us more about your Roughstock Sweethearts series.
The Roughstock Sweethearts was created when the heterosexual secondary characters from the m/m series, Roughstock, began to demand their own time. Who am I to say no? The second in the series will be Picking Roses, the story of Les and Rosie.


Cotton and Emmy are like chalk and cheese. Why did you choose to write about a couple who are so different?
I was a tattooed, pierced liberal lesbian rodeo fan living in Austin. The situation was a natural fit. ;-)


Emmy wants to Keep Austin Weird! Do you enjoy giving readers an insight into Texan settings?
Texas isn't a place; it's a state of mind. I love taking people to my home state, to sharing my heart with them. Now that I'm a transplant to the mountains of New Mexico, expect to hear from those characters as well!


What is it about cowboys that made you want to set a series around them?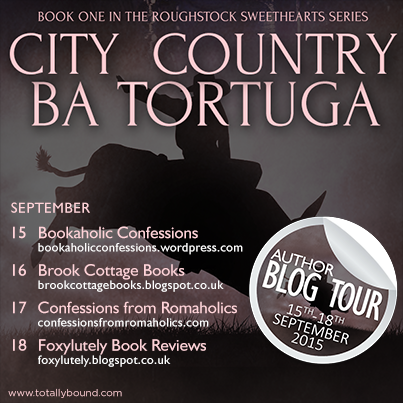 I grew up on a ranch. My daddy is a cowboy. My brother was a bullrider. My wife's grandpa was a cowboy. I'm the *only* one that left home. Cowboys are my natural state of being. ;-)


Emmy isn't 'model skinny', is it important for your heroines to challenge traditional romantic stereotypes?
Good lord, yes. I love people of all shapes and sizes. I'm married to the most gorgeous woman alive, and she is a curvy, strong, Amazon of a broad. I love to explore the differences, the challenges, most of all the way love happens without boundaries.

What can we expect from you next with Totally Bound?
*grins* I have the first in the Top of the Leaderboard series releasing, featuring another character from the Roughstock series, Ace Porter, the King of the Cowboys, and the lovely, ambitious reporter that he falls in love with. I'm super excited to introduce everyone to the man behind the legend and to his three best friends: Cash, Steele, and Lucky. Ace and Kitty will be out soon!
Like the sound of City Country? Follow the rest of BA's blog tour to find out more!