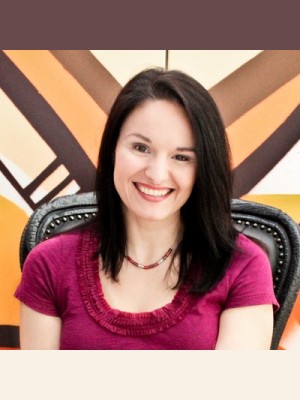 Rosanna Leo
Rosanna Leo writes contemporary and paranormal romance. She is the First Place Winner of the 2018 Northern Hearts Contest (Contemporary Romance) for A Good Man.
From Toronto, Canada, Rosanna occupies a house in the suburbs with her husband and their two sons, and spends most of her time being tolerated by their cat Sweetie. When not writing, Rosanna works for her local library, where she is busy laying the groundwork to become a library ghost one day.
Find Rosanna at her website, follow her on Instagram, Pinterest and Bookbub, and join her Facebook group.
Login to subscribe to Rosanna Leo updates

Swipe to see more books
Series

Series by this author
This is the 1st in a new series and is Michael and Emily's story. Michael has a successful home improvement show and signs up to convert Emily's grandma's house into a store for her homema...
This author gave me a magical read in that it kept me smiling and my heart happy even through the rocky times. The charact...
I was very glad to see this wasn't a "your love healed me" kind of story, because...
In A Good Man, Rosanna Leo has once again woven an emotional journey of betrayal, trauma, love, and most importantly, hope.
This book, A Good Man, is the first in a new series...