Nichelle Gregory talks to us about her Special Editions!
Posted by Holly Gunner on 7th July 2015
​

Hi, I'm Nichelle Gregory and I am Totally Bound's featured author for July!
I was so excited for the opportunity to revamp some of my earlier works! I got a chance to take a nostalgic trip down memory lane as I re-read these tales that truly inspired me to stay the course as a newbie author.
The first tale to get revamped? Lovin' Leela, which was my first story accepted by Totally Bound! Oh, what a joyous moment that was! My story of two neighbors falling for one another will always be remembered fondly by me. It was with this story that I discovered what it was like to work with an exceptional publishing house. From the edits to my cover art, I was delighted with my experience with Totally Bound.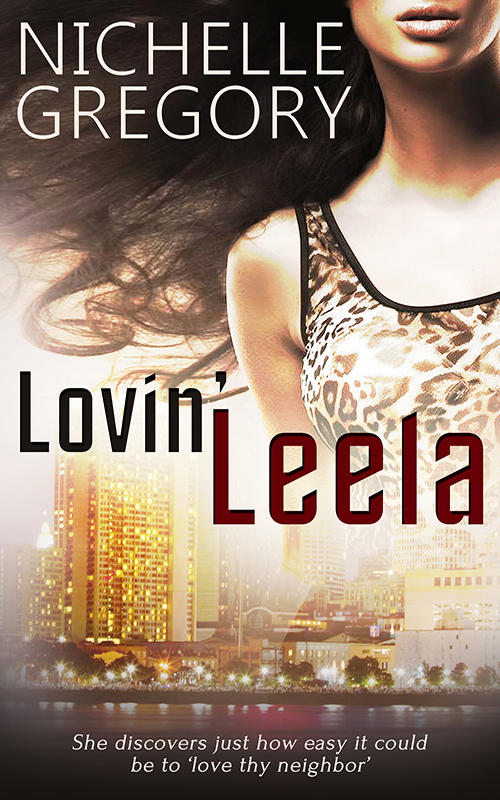 Blurb for Lovin' Leela:
A justified complaint of noise leads Leela Monroe on a wild sexual adventure in which she discovers just how easy it could be to 'love thy neighbour'.
Leela Monroe has had just about enough of the loud music and desperate cries of passion keeping her up all night thanks to her new neighbour next door.
Ready to give him a piece of her mind, she's distracted from her complaints when Sam answers the door, throwing her off guard with his sexy smile and into a state of unyielding longing.
She gives into the hot chemistry between them, enjoying sex for the first time in her life, but can a relationship based on pleasure truly amount to anything more?
Revamping Hearts & Diamonds was a blast! A hot FBI agent, diamonds and danger…this book delivers those delicious shivers! I was inspired to pen this one from working as a jewelry consultant in college.
Taken By Surprise also got revamped! This paranormal shifter tale is one of my personal faves because of my fascination with Greek mythology. I also adore writing about strong woman like Zori, who was so resistant about embracing how deeply she cared for Greyson. I loved penning their fiery romance and couldn't wait to share how their love story progressed once my bad-assed heroine admitted to her true feelings.
Last but certainly not the least to be revamped was Ample Delights! This book holds a special place in my heart for a couple of reasons. It was my first full length book and the first one printed! I'll never forget holding my work in my hands for the first time.
Ample Delights is also the first story I wrote featuring a full-figured heroine and I am proud at how well it has been received with readers. It continues to be one of my most popular books with fans!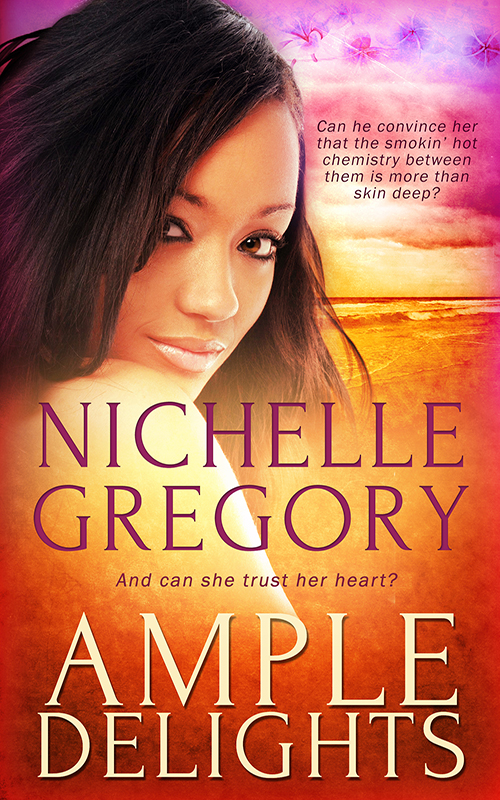 Blurb for Ample Delights:
Beauty, brains and voluptuous curves… Terrah's exactly the kind of woman Nick's been looking for, but can he convince her that the smokin' hot chemistry between them is more than skin deep?
Terrah Bryant embraces her curves despite being immersed in the modelling world. Her job as a makeup artist requires confidence, creativity and the ability to stay focused in the presence of some of the world's finest men. She has never had a problem until she works with Nick Tasso, a gorgeous Greek model who has a thing for voluptuous women.
Terrah is swept away by the sizzling chemistry between them and emotionally unprepared when their electric connection blossoms into something more than hot sex. She struggles to deal with the media's scrutiny over her body and their burgeoning relationship. Terrah must decide to trust her heart and face her own insecurities before she can have the 'happily ever after' she truly desires.
Each of these stories represent a stepping stone in my career. I believe a writer must constantly hone their craft, to find new ways to reach and stimulate the imagination. Storytelling is a gift and a skill. I've been honored and thrilled every time one of my tales have been published. Being an author isn't easy, but I wouldn't trade the awesome privilege to share my words with others for anything!
I'm so thankful for the opportunity to entertain my readers! I thank you from the bottom of my heart for choosing one of my books to escape the mundane with, for daring to be an adventurous connoisseur of erotic fiction!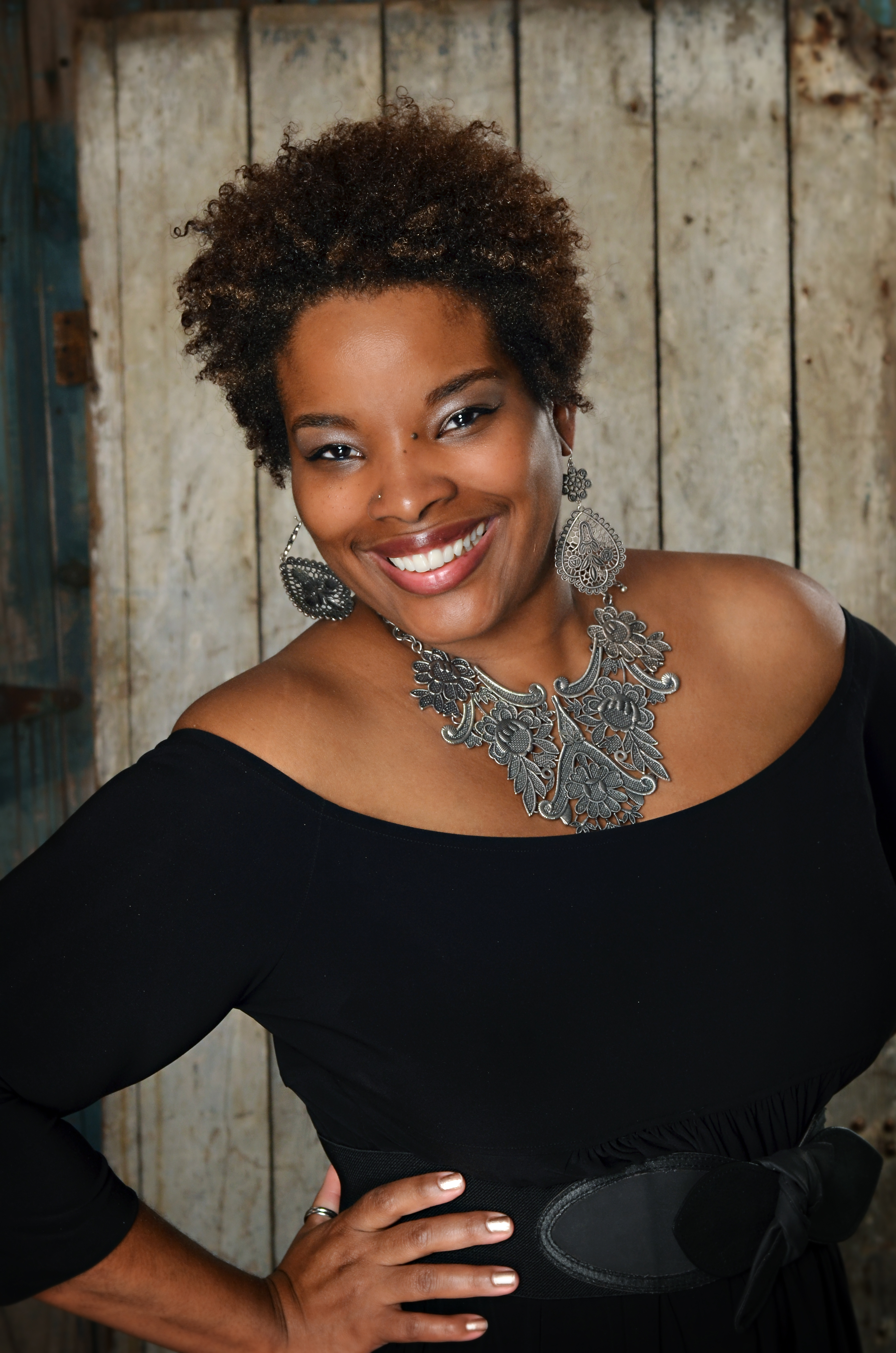 About Nichelle Gregory:
Nichelle Gregory has been in love with books and writing since middle school. An avid reader, Nichelle used to hide all of her romance novels under the bed from her parents, who didn't approve of her reading material!
A lover of the arts, she enjoys anything that embraces the creative nature within us all. Passionate about bringing books to life, Nichelle has narrated over a hundred tales found on Audible. She has penned twenty-three erotically charged books, eighteen of which are for Totally Bound, including Ample Delights, Soul Sweet and Talk Sexy.
Her kinky short, Bound To Lie, was included in the 2015 edition of Best Bondage Erotica.
Nichelle enjoys creating stories that feature diverse characters with sexy alpha heroes falling for smart, gorgeous heroines! Bringing believable characters to life that thrill and excite her readers is a challenge that continues to push Nichelle. Adventurous connoisseurs of erotic fiction wanted!