NaNoWriMo sets literacy fanatics and avid writers the task of writing a novel of over 50,000 words, with the completed version wrapped up by 11.59PM on the 30th November.
According to the organisers, the driving force behind the global campaign is to value "enthusiasm, determination, and a deadline, NaNoWriMo is for anyone who has ever thought about writing a novel."
NaNoWriMo gives you the chance to put pen to paper and write that fantastic story that's been whirling around in your head for years. Or, if you don't have a plot in mind, the strict deadline and milestone system provides a great way to discipline yourself and get those creative juices flowing!
The campaign began in 1999 and has increased in popularity each year, with 2014 attracting 325,142 participants. Every story matters, so let's top that figure this year! We're encouraging all published and aspiring Totally Entwined Group authors to get involved and keep us updated on their progress.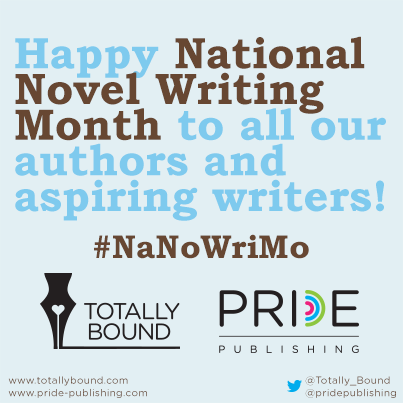 So, what are you waiting for? Sign up to NaNoWriMo and get in touch with us! We look forward to seeing your submissions in December!
Are you taking part in NaNoWriMo? We want to hear from you! Update us on your progress via social media or email our PR and Communications assistant, Charlotte Kirton.
---
Already finished your story? Looking for a publisher to work with? Check out the Totally Entwined Group website to find out more about our submission calls and guidelines.