Hot Halloween Reads
Posted by Charlotte Kirton on 15th October 2015

Today we've got a scarily sexy post for you, dedicated to one of our favourite holidays of the year – HALLOWEEN!
We're proud to offer a wide variety of genres to suit any occasion. It's therefore no surprise that we've got some spinetinglingly sexy reads for you to enjoy this Halloween! Check out our whole genre pages dedicated to Shapechanger, Wereshifter and Vampire books, available in M/F and Ménage. These titles will definitely have your pulse racing! Our selection of Horror and Paranormal titles are also perfect for the scary season, combining suspense, fear and red-hot romance...
Vampires, werewolves, ghosts and gore. If you love everything that goes bump in the night, these are the books for you! Get into the spirit and have a whirl!
---
Walk on the Wild Side by Sierra Cartwright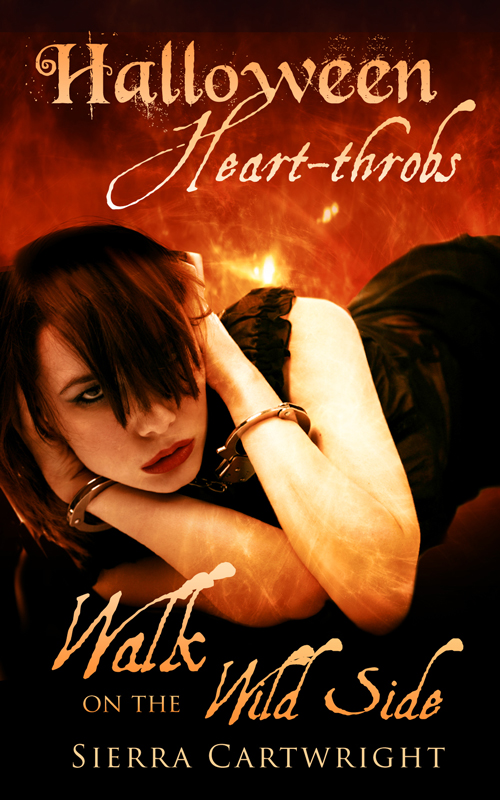 It's Halloween and Brianna Duncan is about to get the treat of her life. When her hunky fiancé brings home a skimpy costume for a party he's taking her to, she's more than a little intrigued.
Thanks to Justin's desire to please his wife-to-be, as well as his bag of tricks, Brianna is in for a night to remember.
This is a fun story. Daring and strong. Wouldn't we all like Halloween to be like this? - Amazon Reviewer
---
Black Cat Fever by Desiree Holt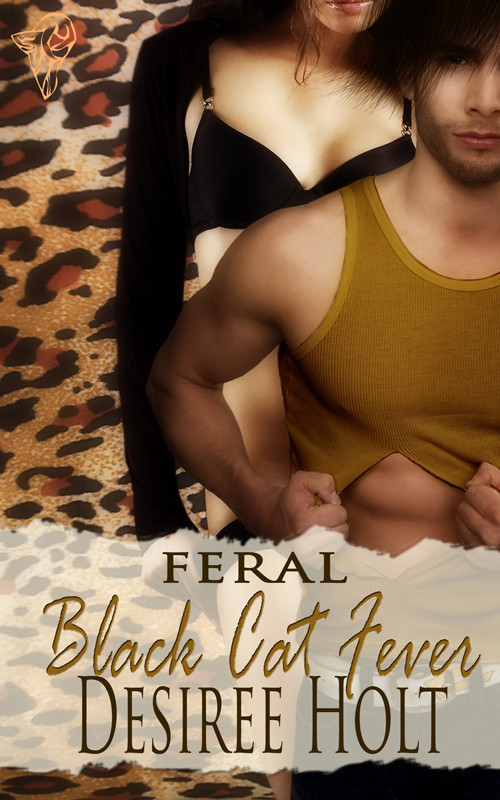 Black cats are expected to find their mate on the night of Halloween. As the daughter of the late pack alpha, panther-shifter Dea Russo has the power to pass along to the male she chooses.
Unfortunately, every Halloween seems to pass without success. Until one year Dea meets Kyle Donovan, a man who pleasures and excites her in ways she never thought possible. That is, until mixed breed outcast Dane Maguire tries to stake a claim.
Will Kyle defend the woman who holds his future in her hands?
Choose this book for sensual sex scenes with an 'undercurrent of restrained animalistic passion'.
'Dark, delicious and erotic.' - Erotica For All
---
Love conquers all, that is the point but can it bridge the differences between a vampire and a woman?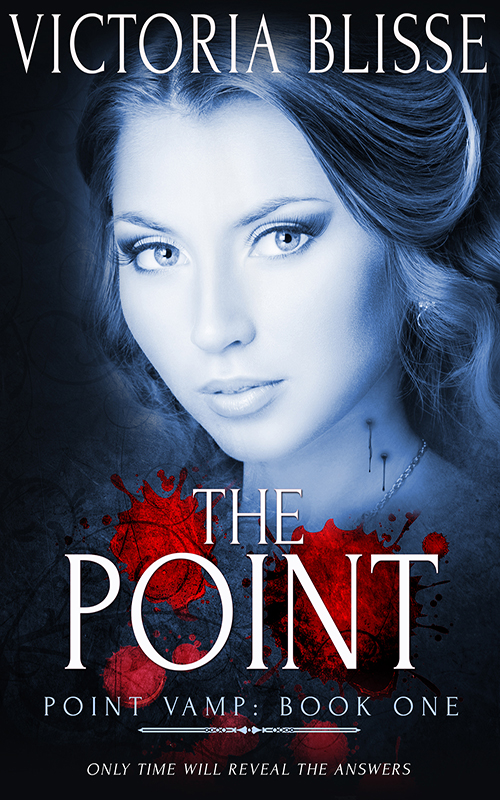 Hugh is twenty eight. He has been twenty eight for nearly one hundred years. Hugh is a vampire. He owns a club called The Point and he pays girls to have sex with him. He then counts to ten as he sucks their blood to semi-satisfy his lust.
Elizabeth is a doctor, she loves her job but likes to escape into the countryside now and then. When she twists her ankle Hugh comes to her aid. He carries her curvy form all the way back to his home. He takes care of her ankle and the rest of her body too but he goes too far and sucks her perfectly intoxicating blood.
How can these two lovers have any kind of relationship? They don't know, only time will reveal the answers.
"I liked the darkness and grittiness of the story." - Crystal Blogs Books
---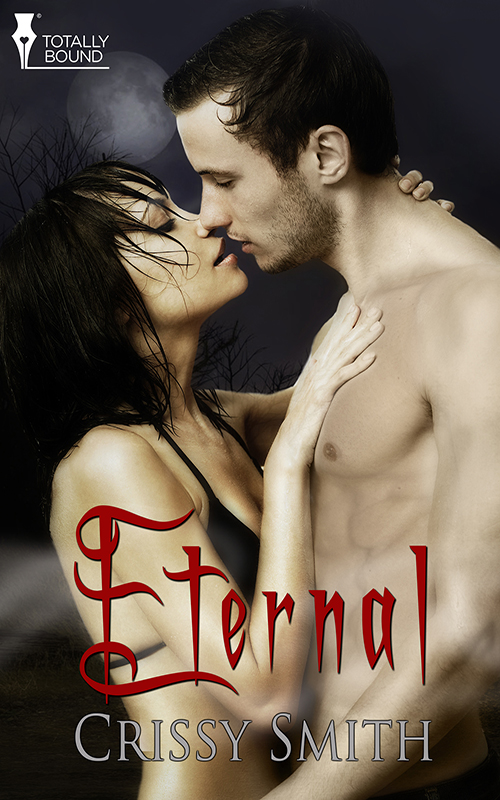 Nic Lucien is most disappointed when he finally meets his bond mate and she immediately tries to kill him. Whilst trying to introduce Jo to his world and reunite her with her newly immortal sister in the process, Nic gains an insight into just how stubborn contemporary women can be.
In turn Jo finds out how persevering a vampire can be. When an immortal wants a woman, he'll find a way to get her.
"If you are looking for a true paranormal romance story, look no further -- this one is for you." - Whipped Cream Reviews
---
Through the Thorns by Julia Kanno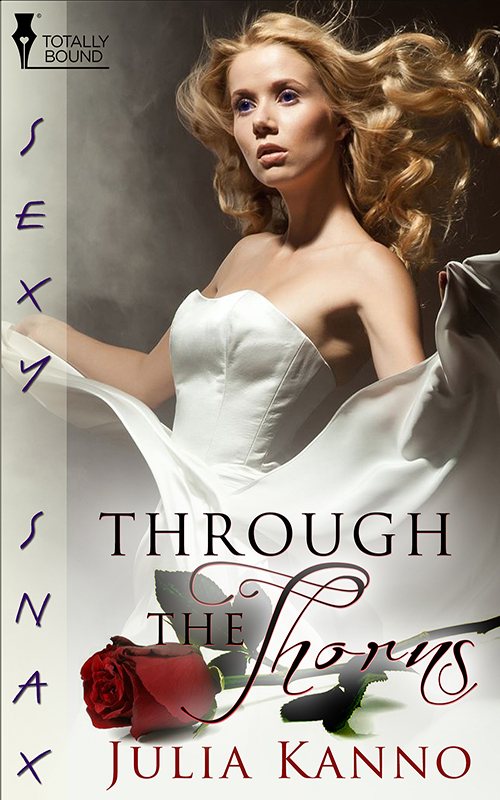 After two years of mourning, Zac's brother has agreed to sell the house he pretty much abandoned after the death of his wife. To help his brother move on, Zac agrees to pack up the rest of Rose's belongings. He'd always kept his love for Rose a secret and suffered in silence after her passing.
Upon arriving at the house, Zac is confronted with some disturbing events. Doors slamming and phrases coming to life before his very eyes leave Zack terrified enough to flee. But before he can make it out of the door, he is met with the ghost of his sister-in-law.
But the sultry seductress before him is completely different to the sweet, shy Rosie Zac fell for. It seems this rose is all thorns. Will he be able to resist her regardless?
An eerie paranormal romance that's full of suspense but also some seriously hot sex scenes!
---
Fortune (Arcanium #1) by Aurelia T. Evans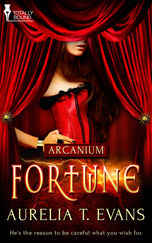 After her jealous boyfriend makes an angry, careless wish, Maya DeLuca finds herself trapped in a traveling demonic circus and at the mercy of a devious jinni, Bell Madoc. She joins the other lost souls of Arcanium who suffer in perpetual purgatory under the weight of their wishes, all making the best of a cursed situation.
But Maya's not even cursed because of her own wish, which means she still has three for Bell to grant.
He may be fond of her—the passion they share is as hellfire hot as it is wrong—but that doesn't mean she's safe from his endlessly inventive, wicked imagination. He might twist her wishes at his whim for his own pleasure. Or he might just give her what she wants…which could be even worse.
"Interesting, unique, exciting, and at times quite steamy " - Wicked Reads
---
A Little Death by Scarlet Parrish
"Anyone who like vampires story will enjoy this book." - The Jeep Diva
Mallory's liaison with the seductive vampire Jonathan was only supposed to last for one night, but fate—in the form of his slightly more sinister contemporary Cian Ambrose—has other plans.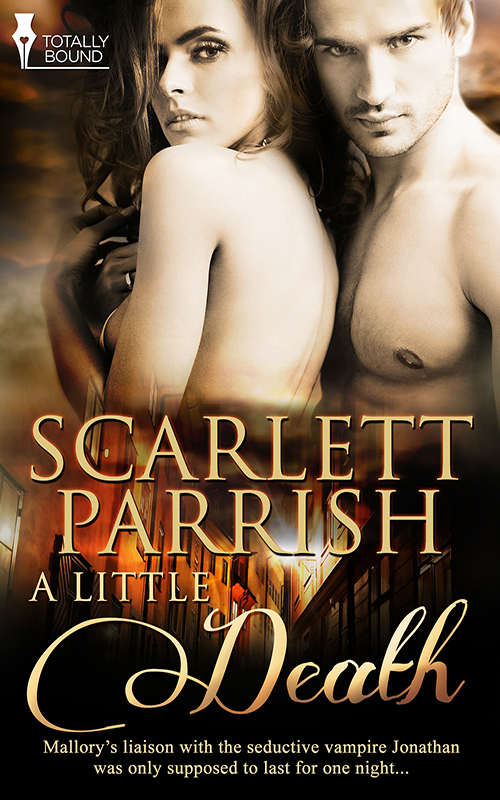 Seeing dead people is all very well…unless one of them wants to kill you.
To Mallory Sharpe, vampires are a fact of life. They exist, walk the streets and for the most part mind their own business. As a second-year university student, she doesn't pay the undead much attention until she meets Jonathan Cutler. He has needs, and blood is only one. The other, Mallory is more than willing to help him with. After all, he has but one rule, to never spend more than one night with a woman. He won't get attached, or consciously put anyone's life in danger.
Another vampire, Cian Ambrose, isn't so troubled by conscience. Mallory's fair game, a weapon to taunt Jonathan with. In fact, it might be fun to make her his grail, or living blood donor, and Cian Ambrose doesn't take kindly to the word no. He hasn't heard it often in his one hundred and fifty years and it usually results in the other person ending up dead.
So with Mallory's tolerance for undead guys running very low, Jonathan has to regain her trust, stop Cian killing her, oh…and for God's sake, not fall in love.
---
Betrothed (Magic Matched #1) by Lola White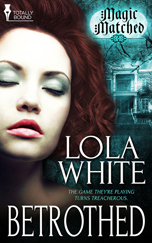 In witching society, magic and politics are the only things that matter, and marriages are arranged for advantage rather than love.
Humiliated by a string of broken betrothals, Ileana Lovasz only wants freedom from her manipulative grandfather. So when she's forced into meeting her next suitor, she decides to give the budding relationship all she's got.
Eliasz Levy simply wants an alliance with Ileana's brother Silviu, a man rising through the witching ranks. That is, until the Lovasz woman arrives at his home and stirs up emotions Eliasz never thought to feel.
Silviu has bigger things on his mind than his sister's marriage. Georgeanne Davenold, Silviu's betrothed and the key to his rise in power, is back in his life after a ten-year separation that left her distrustful of his intentions. Their union is a novelty, spanning the divide between matriarchal and patriarchal Families. Their union is also alarming, combining the influence and magic of two witches only heard of in myth and legend.
Ileana, Eliasz, Silviu and Georgie must build an alliance that will help them all get what they want, but with too many lies and too many enemies, the game they're playing turns treacherous. When the two women come under attack, neither Silviu nor Eliasz knows which is the target. They only know that they will protect the women their hearts have claimed as their own, even though that means defying the traditions of witching society, risking every goal they hold dear and confronting the dangerous members of their own families.
"Once I started reading I was instantly hooked!" - Paranormal Romance & Authors That Rock
---
Lincoln's Woman by Natalie Dae
Emily had no idea she would grow from a mild-mannered woman into a kick-ass vamp. No one, no one threatens her man…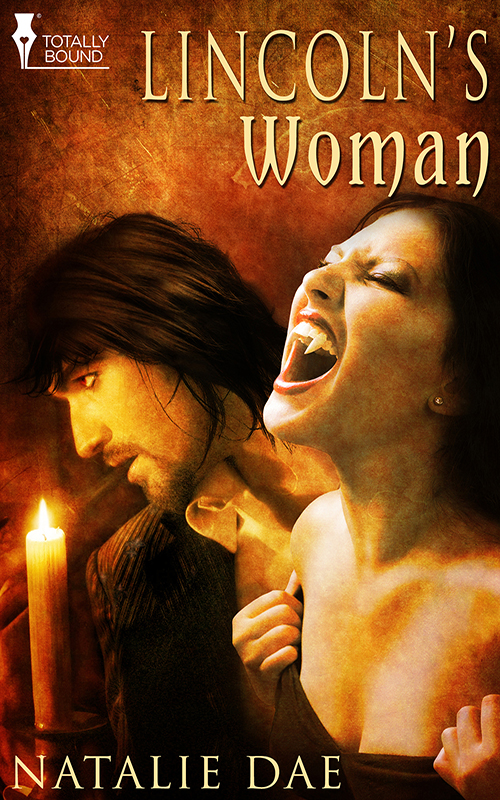 Dashed into the sea during a storm, Emily is rescued by a long-haired man who immediately intrigues her. He's…mesmerising. Sexy. Beautiful. He takes her to his home, a lighthouse on a cliff top, where her attraction to him grows. She can't fight it, even when she realises what he is: a vampire. He offers her immortality but ensures she knows exactly what she's letting herself in for—forever with him as well as hot and satisfying sex…
Emily becomes his attendant, the woman destined to spend eternity with the vampire Lincoln, sharing her blood, her life, and her body. He adores her, would do anything for her, and an earlier vow not to embrace the vampire lifestyle leaves him sorely tested when an old adversary kidnaps Emily, bringing Lincoln's painful past hurtling back.
Warning! This book contains one very hot and sexy long-haired vampire who will curl your toes and make you wish you were Emily! Be prepared to swoon!
---
Love the sound of these? Find other similar titles on our Paranormal and Horror genre pages.