Editor Jenny chooses The Kissing Bough by Alysha Ellis!
Posted by Charlotte Kirton on 15th December 2015

Our Editor's Choice this week is Alysha Ellis' The Kissing Bough, a festive read from our new Sweet Sensations collection. Alysha manages to create a wonderful plot with well-written characters in this short historical romance. Delve into a bygone era of Lords, Ladies, mansions, banquets and corsets for the ultimate cosy Christmas read.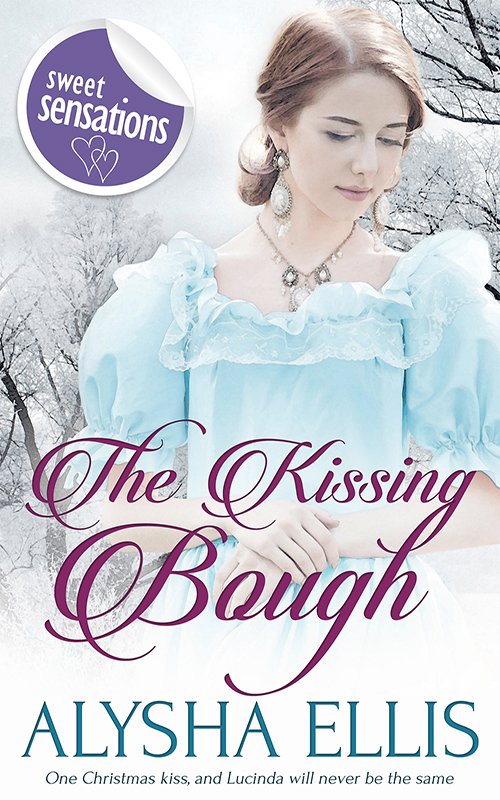 Here's what Editor Jenny had to say about The Kissing Bough:
"The Kissing Bough was a delightful peek into how holidays once were, and perhaps should still be. The characters were quirky and touchingly warm-hearted. This is exactly the story I'd want to read on a snowy night."
---
Blurb for the Kissing Bough:
One Christmas kiss, and Lucinda will never be the same.
No one expects mere Miss Lucinda Demerham to refuse a proposal from Edward, Lord Beaufield, no matter how stuffy and puritanical he might be. His invitation to Lucinda and her parents to spend Christmas at Beaufield Hall is seen as a certain preamble to an engagement. But when Edward's younger brother James erupts onto the scene, the dreary Beaufield Christmas is suddenly alight with revelry.
There are feasts, surprises and unexpected joy—and a Kissing Bough above the door.
About Alysha Ellis:
Alysha Ellis lives in Australia and when she isn't busy drinking champagne, eating chocolate and letting her inner tart run free, she writes erotic comedy. Her favourite quote comes from Mae West… A hard man is good to find. Who could argue with that? Alysha tries very hard to be bad, because bad girls have all the fun.
Check out Alysha's author page for more of her fantastic romance reads.