A Look Behind the Mastered series by Sierra Cartwright
Posted by Charlotte Kirton on 12th December 2015
Sierra Cartwright gives her readers an exclusive insight into her bestselling Mastered series...
"The Mastered series will always hold a special place in my heart. I'd know for a while that I wanted to write a series set in Colorado that featured heart-pounding Doms.
The first hero who came to mind was Damien Lowell a very powerful man, someone committed to the lifestyle. And I knew that he would only associate with other men who were equally strong and powerful. Then I began to think about a place where all of these people could come together.
It wasn't until With This Collar began to unfurl that I "saw" how the entire series would play out. The name for the place came to me - "The Den." And because Damien's name reminded me a bit of a devilish character, I nicknamed it the Devil's Den. (Though it really is referred to as the Den throughout the series.)
At first, the series was conceived of three books, With This Collar, Over the Line, and In the Den, but I really wanted to provide a glimpse into the BDSM lifestyle in many of its facets. As a result, all of the heroines have varying degrees of experience, from devoted submissives to a woman who is a Domme in her own right. I ended up including heroines who had little experience and one who was very curious to be trained as a lifestyle sub.
The success of With This Collar and the launch of the Mastered series was gratifying. The Daily Mail Online called With This Collar, "Even racier than 50 Shades!" It went on to reach #1 on the Amazon BDSM charts in the UK and the US, becoming my first bestseller.
But it couldn't have done that well without the help and support of enthusiastic readers, many who have now gone on to become friends. I encourage you to reach out to me on Facebook (SierraCartwrightOfficial), Instagram (sierrawrites) or Twitter (@sierrawrites). I love connecting with you.
Look Behind the Book: With This Collar (Julia Lyle and Master Marcus Cavendish)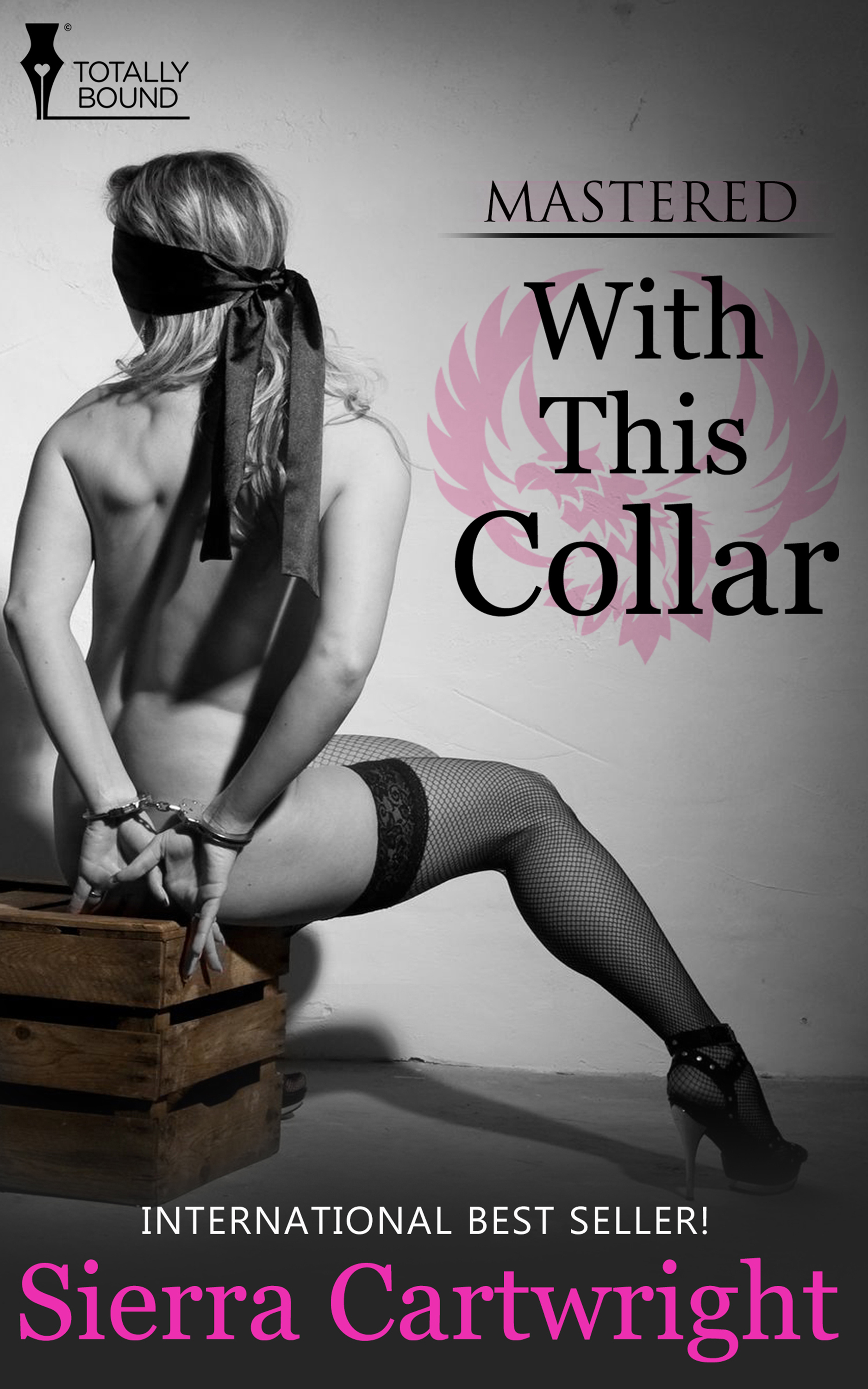 I was at a friend's wedding in the Colorado mountains. It was one of those perfect evenings…light snow that sparkled like fairy dust. They had a candlelight ceremony.
The odd thing was… I attended with a few friends. None of us had met the groom until the wedding.
And that started me thinking… What if my heroine, Julia, went to a wedding that wasn't what she expected? What if her friend were into BDSM?
With Master Marcus, she has a devilishly wonderful introduction to her friend's world…
Look Behind the Book: On His Terms (Chelsea Barton and Master Alex Monahan)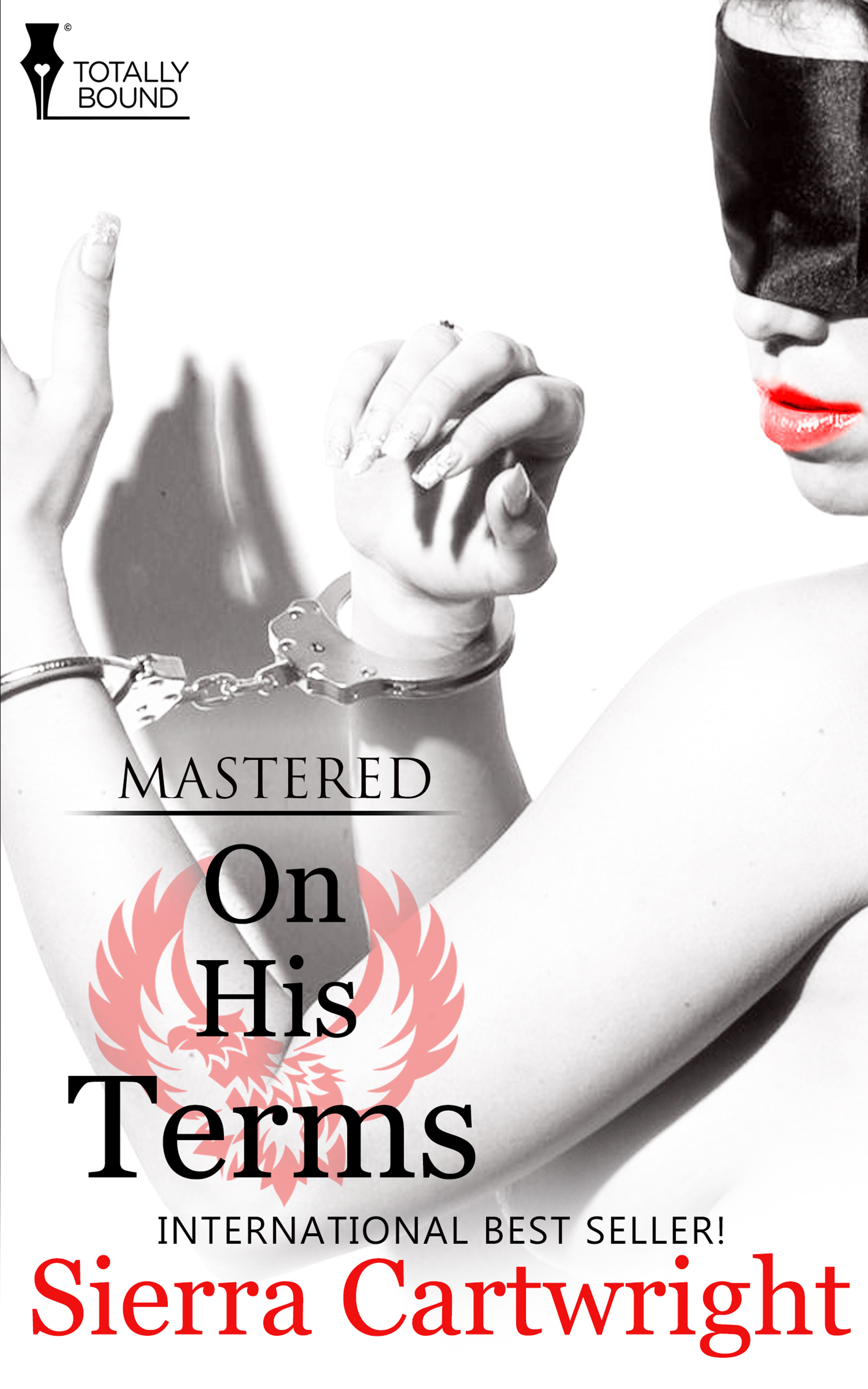 I really wanted to push some boundaries with this book. Chelsea thinks she's in love with rocker Evan C. Evan C is also a Dom, and when they scened, he found her looking.
So she launches Operation Snare Evan C. She figures she needs an experienced trainer… So she approaches Master Alexander. The trouble is… She starts to fall for him, rather than Evan C. And Master Alexander isn't sure he can let her go…
I really wanted an already-experienced heroine who thinks she knows what she wants and goes after it. The idea for this one was really all about pushing myself to delve deeper into BDSM than I have gone in a long time.
Look Behind The Book: Over The Line (Sydney Wallace and Master Michael Dayton)
This book won Best BDSM of the Year from BDSM Book Reviews!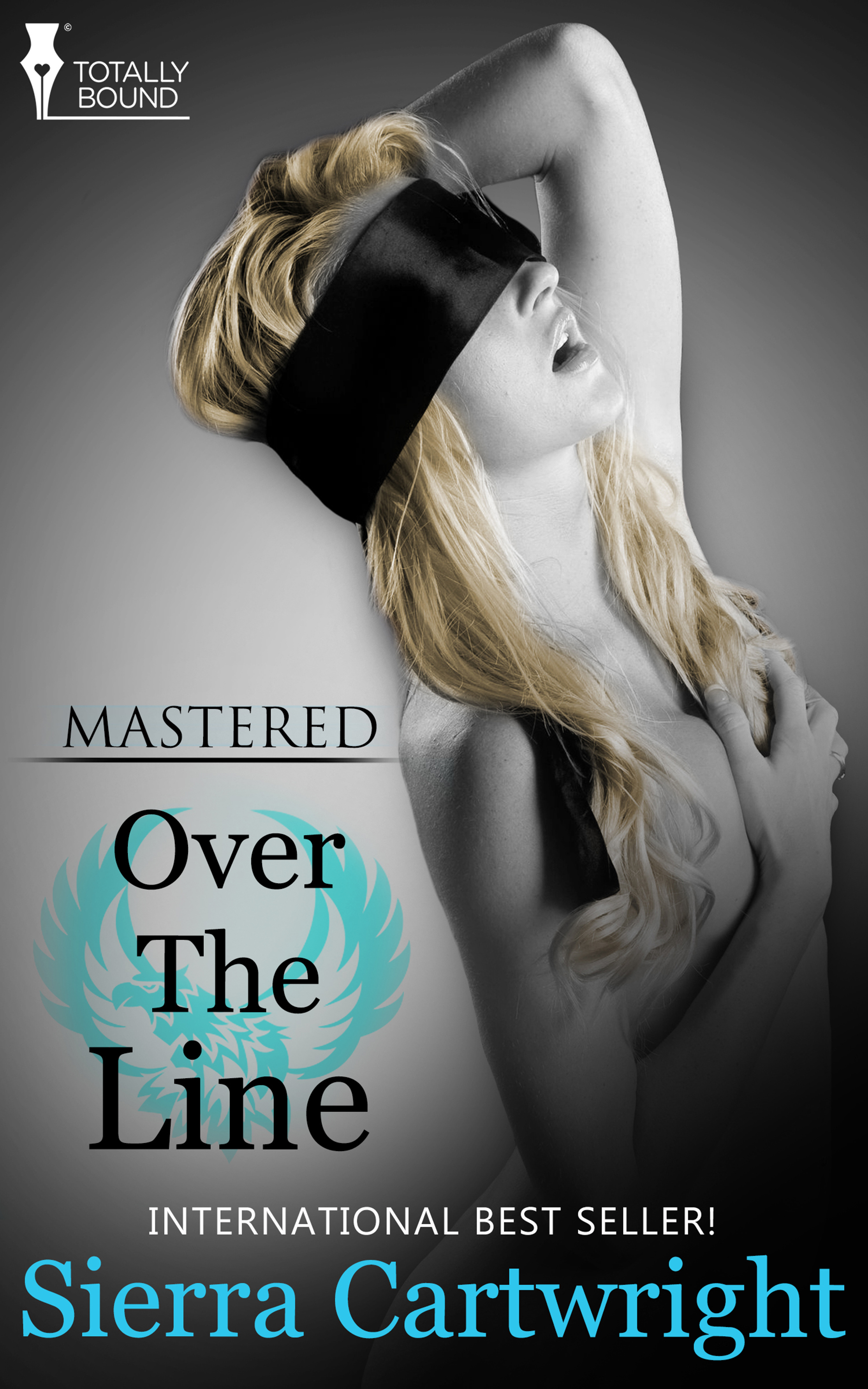 Soooooooooooooooooooooo…who doesn't love a cowboy?!? And spice him by making him a Dom like Master Michael Dayton….? Swoon.
Under a different pen name, I wrote a number of books for Harlequin/Silhouette. And I loved my cowboy stories. Part of that was inspired by the summer I spent on the rodeo circuit with a friend who was a barrel racer. I fell in love with the bravery, the camaraderie, the competition, the thrill. And I'll never forget the image of a time I saw a young cowboy lasso the woman he liked. Slowly, ever so slowly, he pulled her toward him. It was one of the sexiest moves I've ever seen.
Since I was raised in Colorado, I naturally set a number of books there. Each summer, I'd take my kids to The Never Summer Ranch in Rocky Mountain National Park. I loved the area and its history and the rugged people who cultivated the land. It was so remote, as if time forgot it.
I loved the conflict of having a hero whose roots are deep in the land and pairing him with a woman who is a citizen of the world. My heroine, Sydney, was modeled after a friend of mine. Her parents were world-travelers. They didn't let having a child slow them down. In her words, "They put me in a backpack and kept on going!"
In Over The Line, Sydney was born in Australia. Like her parents, she years to travel the world. So when she begins to fall in love with a rancher, her life becomes complicated.
Look Behind The Book: In His Cuffs (Maggie Carpenter and David Tomlinson)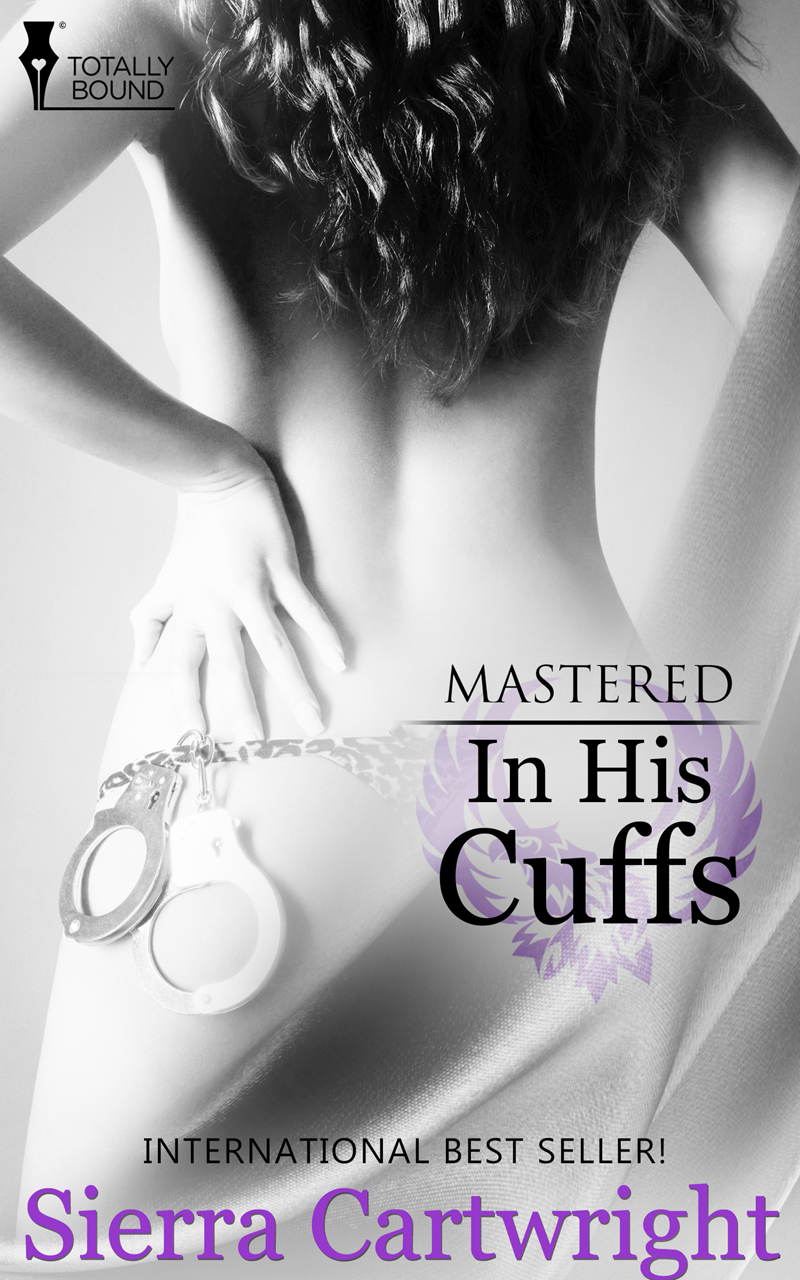 This was a very personal book for me. You may be familiar with the term "golden handcuffs" in the business term…meaning a company has made you an offer so good you're shackled to them, even if you want to leave? Well, I had turned in my notice to quit my job, and my boss tied me to an employment contract, golden handcuffs. And I hated it.
That became the inspiration for this story, my own personal handcuffs. Only this time, the heroine is tied to a very sexy boss who's also a fabulous Dom… (Which wasn't a thing like my real life experience!)
Look Behind the Book: For The Sub (Brandy Hess the house sub and Niles Malloy)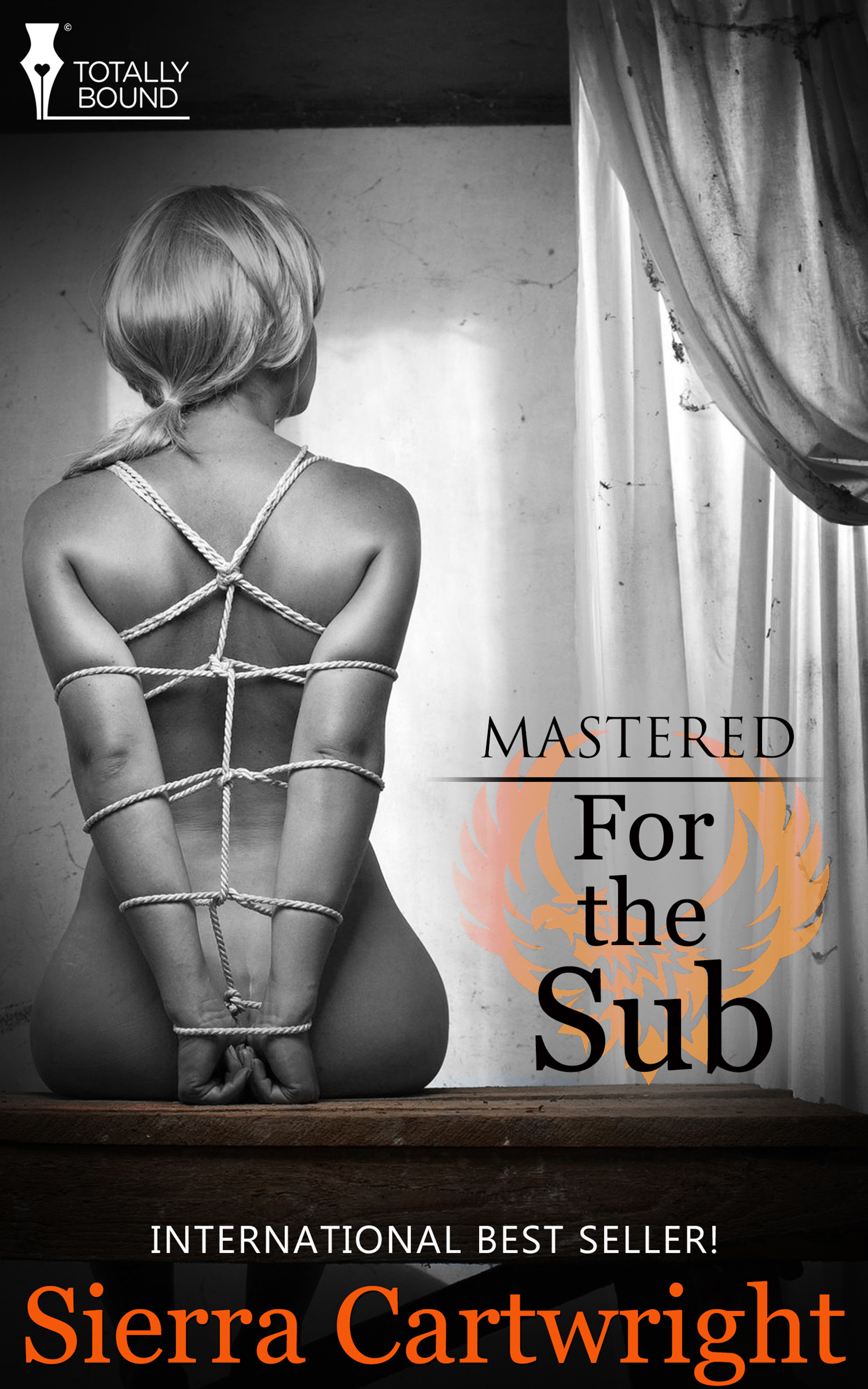 This story is one of my absolute favorites.
My heroine, Brandy, has always "collected" strays. Brandy was modelled a bit after my little sister. I remember going to the store the morning after we had moved to the United States. We'd traveled with only one suitcase each, and we'd left our toys behind, and our parents had promised us we could buy a stuffed animal. I picked out a blue bunny. My precious sister dug through the entire selection until she found one that was missing an eye. And that's the one she wanted to take home. That kind of gentleness comes with amazing strength. Today, my sister volunteers tirelessly, working to make life better for others. How could she not inspire a story??
Dom Niles Malloy stirs Brandy Hess's compassion. Ever since he lost his submissive wife, he's never been the same.
So she wants to help heal his broken heart.
I have always marveled at the loveliness of a D/s relationship. It's special. So what happens if a Dom has been totally committed and then is forced to go on without his sub.
It's a bit of a touchy subject matter, but the pets keep it light, and there are moments of pure fun, as you'll find in all of my books.
Look Behind The Book: In The Den (Catrina Davidson and Damien Lowell)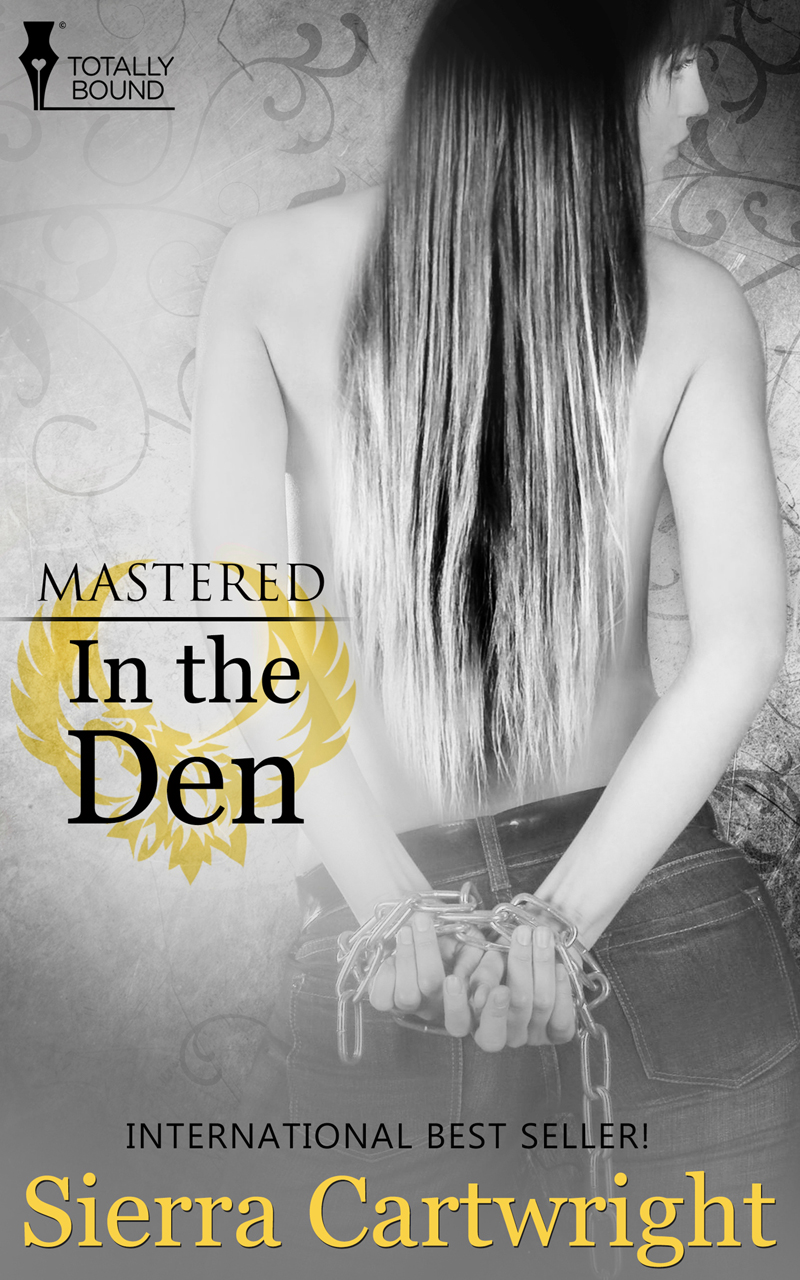 I was honored to learn that this book was chosen as Best Book of the Year by the very well-respected LASR Book Reviews!
I was so inspired by a Domme who's an online friend. She gave me insight and glimpses into her life for which I'll be forever grateful.
As I wrote the series, the hero of the final book, Damien Lowell, fascinated me! And I knew he'd need a woman who was really strong.
So Catrina was born. She is a Domme in her own right, but for Damien, and only him, she's willing to step outside her comfort zone. I really enjoyed exploring both sides of the D/s experience for the heroine. And it ended up being a ton of fun.
Love the sound of the Mastered series? Pick up book one, With this Collar, for just 99p/c before the 18th December 2015!