Reviewer Spotlight with The Jeep Diva
Posted by Holly Gunner on 19th August 2015

Here at Totally Bound we work with a range of talented and supportive reviewers and review sites.
We speak to the team from The Jeep Diva about what it takes to be a reviewer.
Vanessa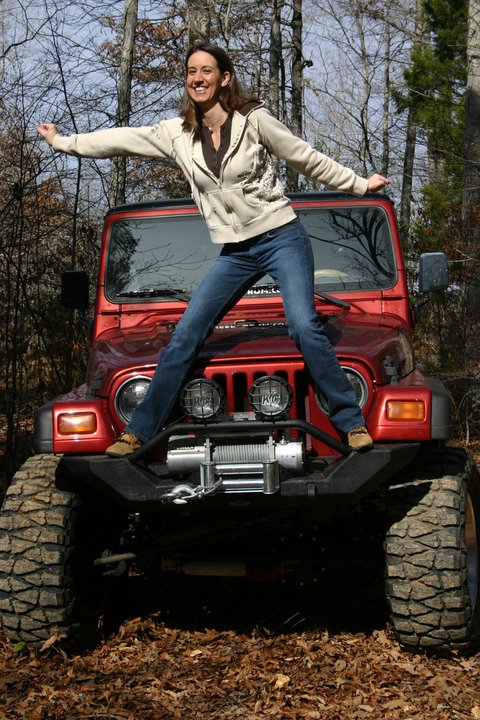 I am the Diva that started this little bit of madness. In November of 2010 I went to my first book convention. While I was there one of the numerous panels I sat in on was How to Get Books In Exchange for an Honest Review. I look back on that as challenge accepted. Nearly five years later I'm still shocked I accomplished that. One of my favorite things to do is read and share with others why I enjoyed a certain book. I rely heavily on others opinions when it comes to purchasing a book.
Reviews are so much more than the retelling of a blurb. I try not to write my reviews that way because I don't consider those reviews when I'm choosing my next amazing read. I like to know character traits and fascinating facts about the world that I'm considering escaping into. I enjoy reading about lives that are vastly different than mine. It's probably one of the many reasons I enjoy paranormal romance and m/m romance. Those characters are experiencing so many things that I won't.
A title that Vanessa particularly enjoyed was LM Brown's Between Life and Death:
This book is one huge roller coaster of emotions. The dire situations that these three men face seem so impossible at so many times. Brown gave this sexy trio the best possible happily ever after. They have been more than deserving to get this conclusion to one hell of an amazing erotic paranormal romance series.

http://www.thejeepdiva.com/review-life-death-heavenly-sins-3-l-m-brown/

Note: This book is now available through Pride Publishing.
Pansy
I got into reviewing because I wasn't seeing the reviews I found helpful. I want to know from a reviewer if the book engaged them. Could they put it down? Did they want to get involved? Did they like the characters? I do not like a recap of the blurb or a book report. So, since I didn't see what I wanted, I started writing my own reviews.
What do I look for when I choose a book? I almost always read the blurb. It, too, has to engage me. Since I will read almost anything, it has to catch my attention. Cover may do it, but rarely. They have to hook me in the blurb. Unless, of course it is a favorite author who has made it to my "must buy" list. There are a few of those. If I am on the fence after I read the blurb, then I will check out reviews. But again, I do not want book reports that often reveal spoilers.
What do I want to see more of? Good writing with great plots and likable characters. Sometimes I am good with some straight up hot erotica, but I still want it to be well written with likable characters. Otherwise, with a few exceptions, I read just about anything.
Morticia Knight is one of those authors who has made it to Pansy's "must buy" list:
I do like the Hampton Road Club series. The placement of a gay sadomasochism in the roaring twenties is genius! I am not usually a fan of novels of this era, but this series has caught my imagination. The author does an amazing job of making sure we feel that we are in the era.

http://www.thejeepdiva.com/review-mastering-love-the-hampton-road-club-4-by-morticia-knight/

Note: This book is now available through Pride Publishing.
Jacque
I got into reviewing because an author I enjoy had asked her fans if we liked her books, could we please write a review. From there I just started reviewing whenever a book inspired me to. I eventually found myself with different bloggers but they were never the right fit. I found a nice little niche with Jeep Diva, I liked the books she was offering and 2 1/2 years later I'm still here.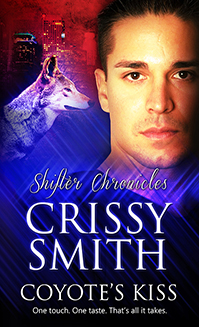 In my reviews I like to express how a book makes me feel. Was I happy? Did I cry? What I thought of the characters. I don't feel the need to give a synopsis of the book - that's what the blurb is for. And speaking of blurbs, a good one is what I'm looking for when I choose a book. I have my preferred genres, it's all about the fangs and fur for me, but if I stumble across a cover and a blurb that is outside my taste in books that hits me in the right place, then I'll give it a twirl.
My mood is what really determines what I'm going to read. Usually I want something that is fun and entertaining, something that will make me laugh. On occasion, I do want something a bit darker, more edgy, emotional. My books don't all have to have sex, romance or even a HEA, so long as I am entertained and don't find myself losing my attention, then I'm a happy reader.
Jacque loves her fur and shifters, and her top pick is Crissy Smith's Coyote's Kiss:
I can't believe I haven't discovered this goldmine of an author before. Her talent in creating shifters, their interactions, suspense and sense of humor in her books is something I look for in every PNR I read. Anyone who isn't reading her, should be.

http://www.thejeepdiva.com/review-coyotes-kiss-shifter-chronicles-4-by-crissy-smith/
Deb
I have been reading since I was a little girl. I got into romance novels like Harlequins and then historical novels. I bought Amazon's very first Kindle and just loved it! As I purchased my books from Amazon, they asked for reviews. I have been reviewing ever since. My early ones are quite hilarious! I am pretty open with what types of books I read. After the Fifty Shades of Grey reading revolution, closet readers are finally reading what they love out in plain sight! I love a blurb that grabs you or even a book cover. I have been known to one-click a book just because of a hot cover! As reading has always been a steady hobby for me, I am encouraged with the availability of so many books. My reading future definitely looks bright!
Deb liked Kait Gamble's friends to lover story, Ignite:
Ignite is a quick, playful, and sexy read! It fits well in-between those long novels or a fun read on the beach! The writing was spot on and you could feel their chemistry! I really enjoyed reading it and will look for more to read from Kait Gamble!

http://www.thejeepdiva.com/review-ignite-the-long-way-round-2-by-kait-gamble/
Gaele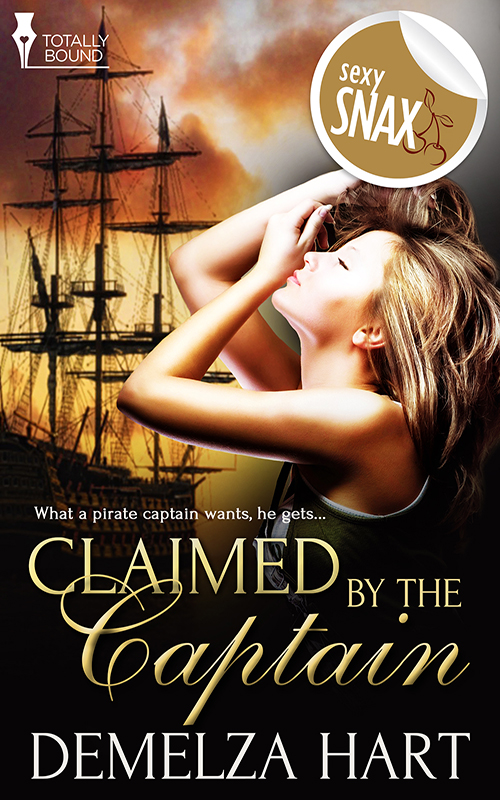 The first person to give me an opportunity as a reviewer for the blog, The Jeep Diva was my introduction into the multiple genres and subsets in romance, and I was able to 'test out' a variety of authors, publishers and storylines. Admittedly, I have my favorites (historicals) but I can't get rid of my cover moments: if I want to pick a book cover up off the page - I know I have to read it. Always on the lookout for new twists on familiar tropes with characters that make me want to bring them in for coffee (or more).
Demelza Hart's Claimed By The Captain had the perfect historical edge for Gaele:
Demelza Hart captures the life onboard a ship with clarity, highlighting the differences in a ship of the 19thcentury and a ship built as a replica, with all modern technologies and conveniences. She's built a character in Becky that is strong, quick thinking and determined, with a touch of impulsive attitude to enhance her appeal. Jasper is dominant, alpha and utterly enchanted by her, and their scenes together are incredibly hot and steamy. A fun escapist read.

http://www.thejeepdiva.com/review-claimed-captain-demelza-hart/
Christina Gwin
I'm a wife, Mother of two, freelance photographer for Indie Authors and an avid reader. I became a reviewer after I realized I was being recommended for books that I really wasn't interested in. Well, that and a friend suggested I start giving my two cents.
There are a few things I look for in a book: character building, flow of storyline, anticipation and of course draw. If I'm not drawn to the story, none of the above will matter. I don't need sex in a book to keep me engaged, but I do need substance.
My book selection process is as random as the flavor choices at your favorite Froyo. There are always a couple constant go to's, but every now and then, another flavor sounds so good you have to have it. I typically read PNR, YA, NA, Erotica, and occasionally M/M.
Christina really loved Helena Maeve's MMF contemporary serial, Surface Tension:
Well Wham Bam Thank You Ma'am…may I have another? Hot damn this was a dozy.

Ok, lets talk about those scenes. Yep, "those" scenes = STEAM-Y. Dylan and Hazel = hot. Ward and Hazel = hot. Dylan, Ward and Hazel = WOWZA. The only thing missing was a little romp between Dylan and Ward. Crossing my fingers that that will be in the next one.

Would I recommend this? Yes.

www.thejeepdiva.com/review-twice-upon-a-blue-moon-by-helena-maeve/

Note: This book is now available through Pride Publishing.

Find out more about The Jeep Diva: