Kait Gamble reflects on her 2015
Posted by Charlotte Kirton on 16th December 2015
2015 has been a phenomenal year for me. After a few years of barely writing and considering quitting for good, I made a last ditch attempt at getting my writing out there mostly because what I had written was so different from what I had in the past.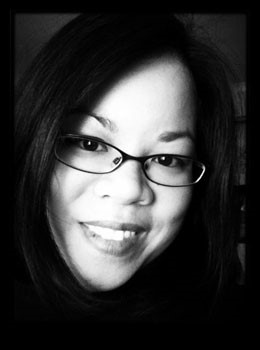 I used to shy away from writing sex, not because I thought there was anything wrong with it, but because I didn't think I could do it. But after much goading—I mean encouragement—from friends, I noticed that the story I was writing was turning out to be something hotter than any I had ever written. But it was good and friends who had read it agreed and pushed me to put together queries for it.
So I did then held my breath as I hit send. Within a few days I received emails expressing interest in Grind, the first of the Long Way Round Trilogy. I accepted the offer from Totally Bound, obviously, and I haven't looked back.
In short succession I wrote, submitted and had accepted Ignite and Scorch, the other two books in the trilogy; Cuffed, Breaking Rossi's Rules, as well as the upcoming books Fuel to the fire and Weathering the Storm (coming soon!). There's also Demigoddess 101, a novel for Finch Books under my YA pseudonym Kacie Ji.
Needless to say it's been a wonderful experience that has made me realize that I am a writer. I can write hard and fast and on a deadline. It's been difficult and exhilarating, challenging and fun all at the same time but I can't imagine what life would be like if I had given up and quit.
As for the future, I hope to keep up the mad pace I've set this year and to learn and improve as I keep breaking my boundaries while I continue on this amazing journey.
---
About Kait
An inveterate traveller, Kait has set foot on three continents and has the other four on her bucket list (yes, even Antarctica). Until she can see them all, she writes romances that take readers to far flung locales, often to places she's been or hopes to one day go. For now, she's settled in England where she spends most of her time plotting, scribbling ideas on every available scrap of paper and trying out dialogue on her cat.
Blurb for Fuel to the Fire
Can past hurts be forgotten to make a future together?
Jaqueline Pennington once had the world at her feet, but she threw it all away for a man from the wrong side of the tracks—handsome, smart, love of her life, Logan Forrester—only to find that she'd dropped everything for him to abandon her.
Logan wanted one thing out of life—to be with Jackie and give her the life she deserved. When that plan went to hell, he walked away and applied himself to become a prosperous security software engineer. A job that, years later, brings him back to Jackie.
They haven't seen or heard from each other since that fateful night, but the chemistry that still crackles between them is too good for either one to pass up. So Jackie and Logan reach an agreement and burn off the sexual tension, getting closure during their time in St. Lucia.
But what happens to their plans when the truth about their separation comes out? Can they get over the past to build a future?
Reader advisory: This book contains scenes of voyeurism.
Early Download: 8th Dec 2015 | General Release: 5th Jan 2016