Mastered: A to Z of the series
New to the Mastered series? What are you waiting for? Sierra Cartwright's hit BDSM series has taken the erotic romance genre by storm and seen Sierra rise to become an international bestseller. Ranked no.1 on Amazon, With this Collar is now just 99p/c until the 18th December, providing you with the ideal opportunity to get started on the series. To give you a bit of an insight into what these titles hold, here's an A to Z guide.
A Arousal
B BDSM
C Collar
D Damien Lowell - the owner of The Den
E Evan C - (The rock star in On His Terms)
F Flogger - (Dom Niles Malloy's favourite BDSM item in For the Sub)
G Goat! – Chewie the goat features heavily in Over the Line. Intriguing, huh?
H Handcuffs
I Intense
J Julia - the gorgeous sub in With this Collar.
K Kneeling - The sub kneels to accept her collar.
L Lash, leash, leather - so many Ls!
M Mastered – Your new (or long-time) favourite series, of course!
N Niles Malloy - the Dom in For the Sub
O Over the knee (OTK)
P Punishment
Q Quiver
R Red shoes – In Over the Line, Sydney's red shoes get eaten by Chewie!
S Spanking
T The Den (the club)
U Understand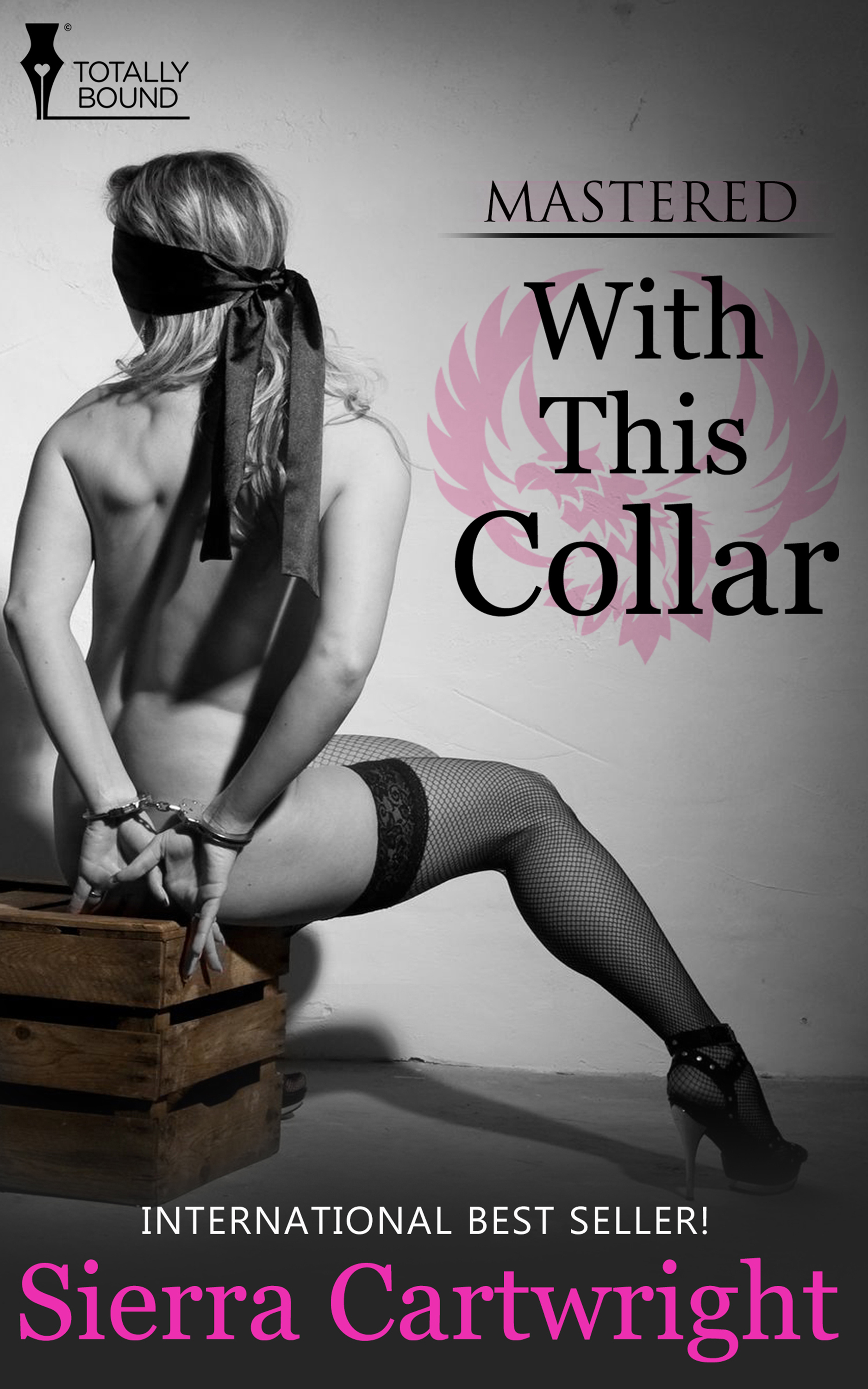 V Vow
W Whip
X The shape of the St. Andrews Cross Marcus creates in With this Collar
Y Yes, Sir
Z "Zow!" - A painful exclamation of pleasure!
Intrigued? Check out book one,
With this Collar,
for just 99p/c until 18th December 2015.