The Ghost Garden
Posted by Claire Siemaszkiewicz on 12th March 2020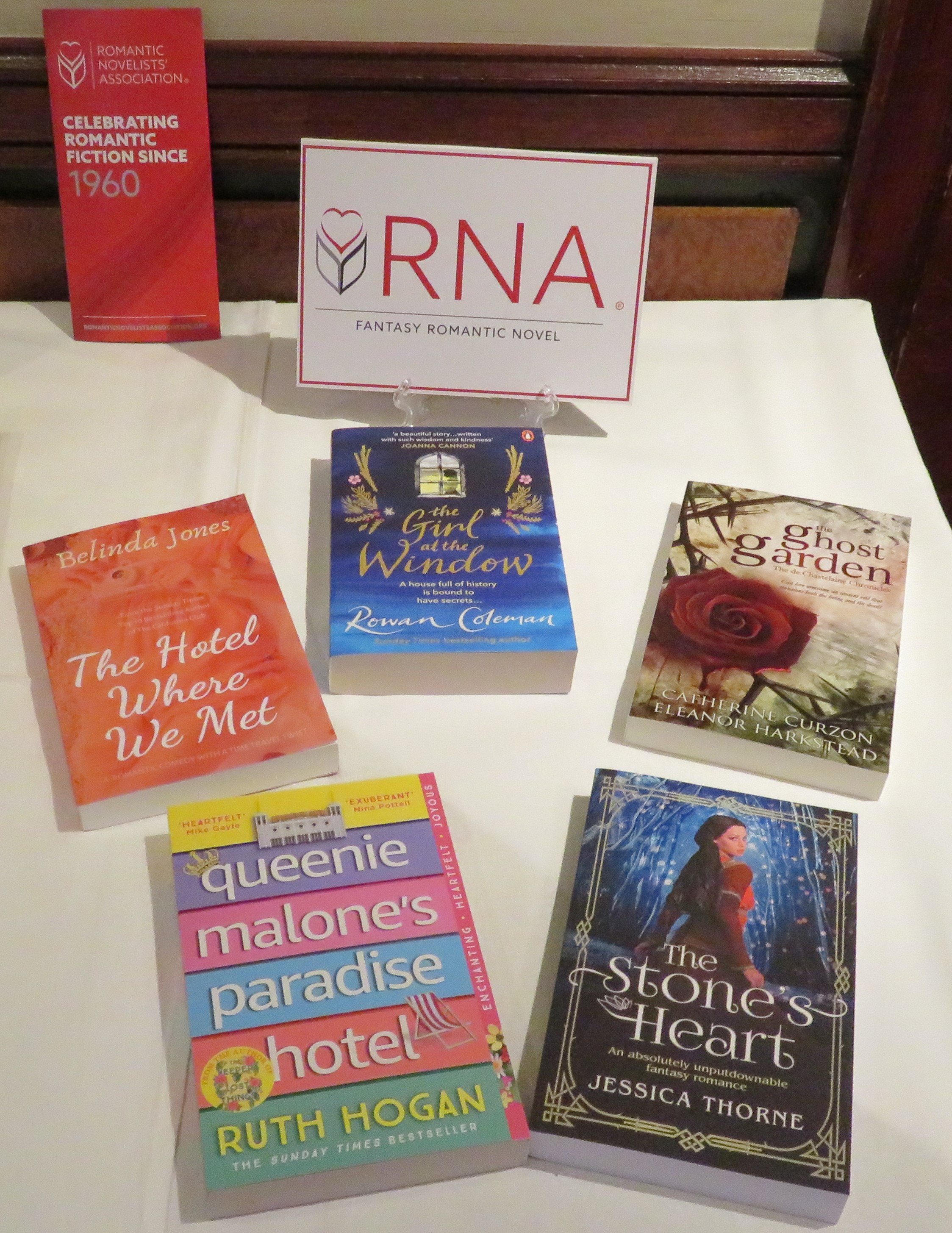 Our novel The Ghost Garden was shortlisted for the 2020 Romantic Novel Awards. The awards have been presented by the Romantic Novelists' Association for 60 years, since the writers' organisation was created. They're romantic fiction's version of the BAFTAs, so we were pleased and really excited to have been shortlisted.
I put on my best hat and went down to London for the awards ceremony on Monday 3rd March. The awards were presented by Jenny Eclair, a British comedian, writer and presenter. She was really funny, and I was lucky enough to meet her afterwards for a chat. And it was lovely to meet up with writer friends, as well as meet people for the first time who I'd only spoken to online before.
Author Milly Johnson, who was awarded the Outstanding Achievement Award, gave a wonderful speech (and she also wore amazing, sparkly shoes). She declared that romantic fiction authors are "the glorious counterbalance to this climate of hate." And she attacked head-on the notion that our genre can be dismissed as escapist fluff by telling us about the readers who'd contacted her to say that her books had got them through hard times, or had inspired them to change their lives for the better: to finally follow their dream and start their own business, or to end a bad relationship.
Although The Ghost Garden didn't win in its category, I was really glad I went to the awards ceremony. It was lovely to be part of such a huge celebration of romantic fiction, and being shortlisted is fantastic. Well done, book!
I didn't get to give a speech, so I'll say here that I would like to thank Catherine Curzon my fantastic friend and co-writer (who wasn't able to go to the ceremony), everyone at Totally Bound, our editor Ann, and everyone who's ever encouraged me to lose myself in stories, and emerge at the end with a smile.
By Eleanor Harkstead