Editor Shannon chooses Rule Breaker by Lily Harlem
Posted by Charlotte Kirton on 12th November 2015

This week's Editor's Pick is Rule Breaker, the red-hot
M/F Contemporary romance from Lily Harlem.
---
Here's what Editor Shannon had to say about Rule Breaker:
"Prison nurse Lacey has been administering Miller Davenport's insulin injections over the last three years and their mutual attraction has reached its peak. During that timeframe she has been satisfying her lusty appetite for sex with no-strings-attached, Shay, a lawyer and her cousin by marriage. With Miller now due for release, Lacey knows she wants to meet him on the outside. Two very different men, and two very different worlds. Both men want her permanently. When Miller asks her if she wants to break the rules, what will she decide?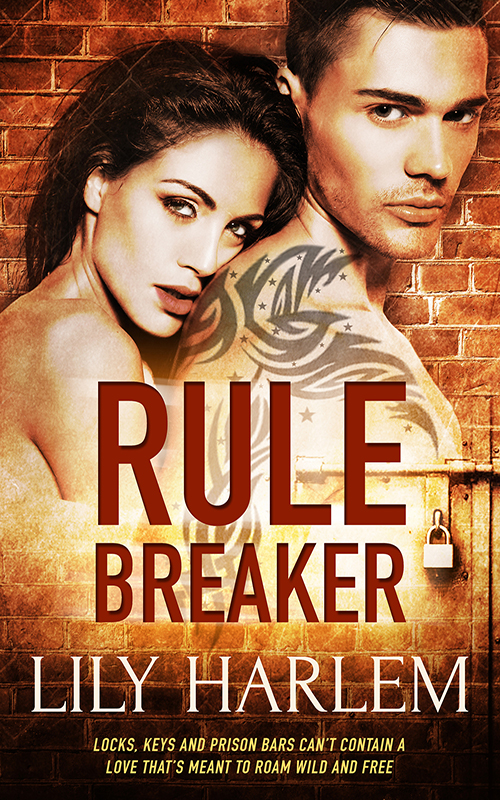 This was the first project I had the pleasure of working on with Lily. She is a strong writer who knows both her voice and her characters, making my job easier. :) She creates wonderfully rich, deep characters with undeniable chemistry and tells a vivid, suspenseful, daring story that keeps you hanging on until the very end. This is a story about following your heart and taking a risk even when the safe, secure, comfortable route is there in front of you."
---
Blurb for Rule Breaker:
Locks, keys and prison bars can't contain a love that's meant to roam wild and free, but when that love is let loose, will Lacey be able to handle what's heading her way?
Rules are meant to protect the innocent and keep danger at bay—except for me. The lines blur, and it all started when I met the ultimate bad boy. But is he? Miller Davenport might be big, bad and brimming with sin but he's confessed his crimes and for ten years he's served his time and walked the line.
Everyone deserves a second chance, right? And as his nurse—the one person who understands him—I can't help but count the days till we can be together properly, without guards watching over us and without every look and word we share censored.
When that day comes, though, will our desire for each other explode and take me to the new heights he's promised? And if so, how will I survive such intensity?
One thing is for sure. With Miller I'll be whisked up in a whirlwind of his dark energy and a tornado of his lust, and likely taken to the very edge of what I can handle. I can't help a few nerves, though, as release day approaches, because if it all comes crashing down, who can I depend on when I've ridden into the sunset with a man who's broken all the rules? Will I be saved or will I have pushed everyone and everything too far?
About Lily Harlem:
Lily Harlem lives in the UK with a workaholic hunk and a crazy cat. With a desk overlooking rolling hills her over active imagination has been allowed to run wild and free and she revels in using the written word as an outlet for her creativity.
Lily's stories are made up of colourful characters exploring their sexuality and sensuality in a safe, consensual way. With the bedroom door left wide open the reader can hang on for the ride and Lily hopes by reading sensual romance people will be brave enough to try something new themselves? After all, life's too short to be anything other than fully satisfied.
---
Get your copy of Rule Breaker here.
Find more books by Lily Harlem here.