Enter our survey for a chance to win!
Posted by Holly Gunner on 24th August 2015
Enter our Dreamy Destinations survey!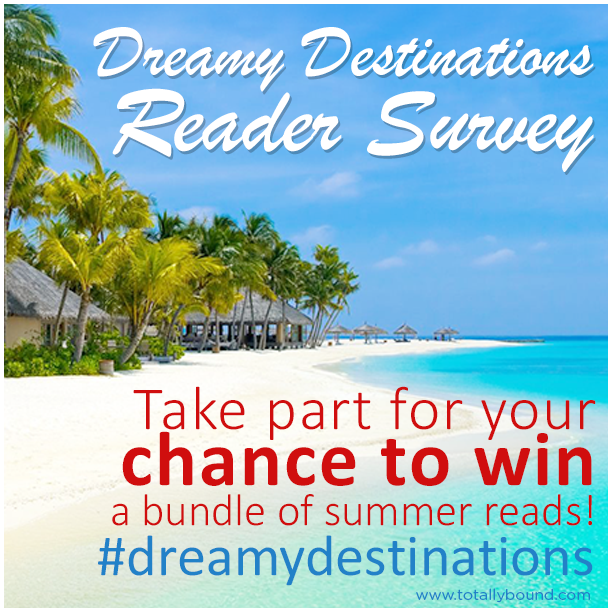 Totally Bound are running a survey to get an insight into what our readers want from their summer reads!
Enter for your chance to win a bundle of sizzling, summer reads!
We want to know your favourite holiday destinations, your book reading habits, and what you want from your Totally Bound books!
NOW CLOSED.
Recent Posts
Categories
Archive
Popular this week
Brilliant books you can't miss out on!
Swipe to see more books