RONE Award finalist
Posted by Claire Siemaszkiewicz on 7th June 2019
CONGRATULATIONS to our wonderful author Desiree Holt, who has been nominated as a finalist in the RONE Awards 2019 for Masquerade - book three in the Corporate Heat series. ????????????
It will now be read and rated by a panel of professional judges whose combined scores will determine the winner of the "Best Indie or Small Published book of 2018".
Winners will be announced and presented at the RONE video ceremony on October 12th, 2019.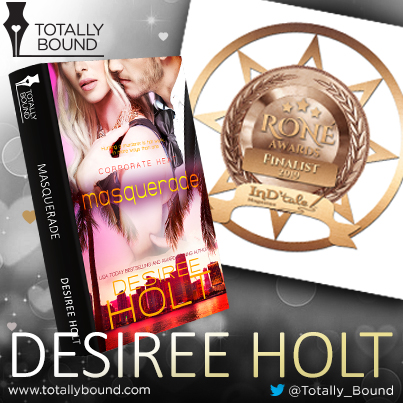 Recent Posts
Categories
Archive
Popular this week
Brilliant books you can't miss out on!
Swipe to see more books