Writing for the Muse: Guest Post with Wendi Zwaduk
Posted by Heidi Blakey on 12th September 2017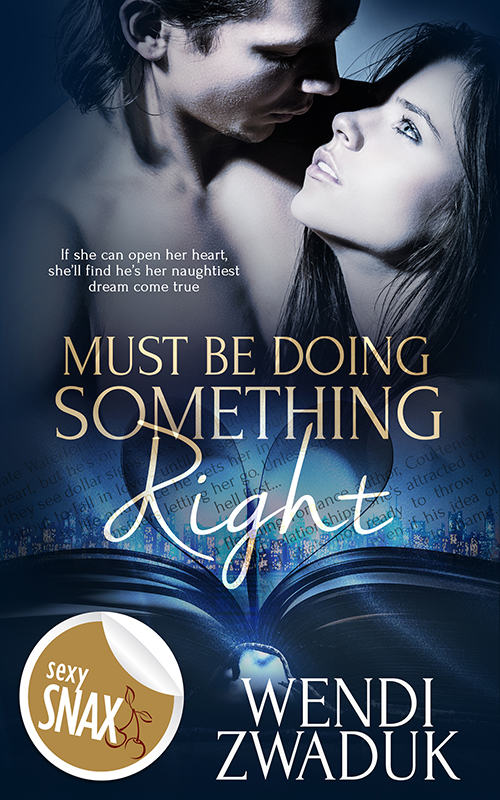 I've been thinking a lot about my early work. Back then I thought I had a pretty good grasp on writing. I knew storytelling and could string words together. Boy… did I have a lot to learn. Writing isn't just stringing words together or having a story. It's blood, sweat and tears full of hard work. It's going over the story a hundred times only to do it another hundred when the editor replies. Then there is the character building and world building. It's not easy.
When I sat down to write Must Be Doing Something Right, I was completely writing for the muse. I had these two characters, Nate and Courteney. They had lives and things they did, but I couldn't just put words on the page. I had to figure out who they are and how they're going about their lives. Why do they want to get together? How are they going to do it and what's going to stand in their way?
I have to admit it. I'm a pantser. Totally. I have a general plan for the story in my head, but I don't plot out every little detail. I might write part of the story down in a notebook, but I tend to go with the characters. If they decide to go left, then I do, too. Sometimes this works well. Occasionally, it doesn't.
With Must Be Doing Something Right, I had a general plan. I knew what Courteney and Nate looked like. I had a pretty good idea who Nate was because he'd shown up originally in my short story Learning How to Bend. There was more to him than just showing up in a ménage. He wasn't just a pizza delivery guy, but a lawyer and a good one. Then there's Courteney. She's the one I really got to know in this short story. She's spunky, strong and can be emotional. She's a good match for Nate because where he's cool, she's quick thinking. Where he'd go straight to sex, she slows him down.
But there's more to them than I thought. When I got into their story, I realized how red hot these two lovers really are. They're passionate and funny, sexy and exciting. When they get together, the page sizzled. I reread their exchanges and I'd forgotten how much I liked them.
That's what I love about a story and chasing the muse. I hadn't planned to write Nate and Courteney's stories. I had a basic idea of where the overall story arc started in Learning How to Bend would go, but I didn't have the plan written out. Nate showed up and wanted his story told. Courteney introduced herself while I wrote down Nate's character profile. I had an idea of another person I thought might pair up with Nate, but once Courteney came on the scene, all bets were off. The muse knew what she wanted and it was to push Courteney and Nate in each other's direction.
I'm glad. I liked being pushed by the muse and stretching my talents. See what you think. Here's a little bit about Must Be Doing Something Right.
If she can open her heart, she'll find he's her naughtiest dream come true. Being mischievous with him is exactly what she needs.

Nate Waterford knows exactly who he wants in his bed and his heart, but he's on guard. When women find out his profession, they see dollar signs. He's been hurt by gold diggers and he's not about to fall in love - until he sees Courteney. She's his fantasy come to life and once he gets her in his arms, he'll be damned before he considers letting her go. Unless she tells him to go to hell first...

Despite her success as a fledgling romance author, Courteney Bennett's had her share of bad relationships. She's attracted to her best guy friend, Nate, and she's not ready to throw a friendship away for one night of passion - even if his idea of desire puts the hottest scenes in her erotica stories to shame.

Is her heart a fair price to pay for an evening to remember or will it be the biggest mistake of her life?
Buy Must Be Doing Something Right here
Happy reading, Wendi Zwaduk
Here's a little bit about me: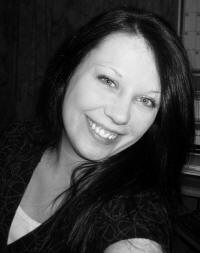 Wendi Zwaduk is a multi-published, award-winning author of more than one-hundred short stories and novels. She's been writing since 2008 and published since 2009. Her stories range from the contemporary and paranormal to BDSM and LGBTQ themes. No matter what the length, her works are always hot, but with a lot of heart. She enjoys giving her characters a second chance at love, no matter what the form. She's been the runner up in the Kink Category at Love Romances Café as well as nominated at the LRC for best contemporary, best ménage and best anthology. Her books have made it to the bestseller lists on Amazon.com and the former AllRomance Ebooks. She also writes under the name of Megan Slayer.
When she's not writing, she spends time with her husband and son as well as three dogs and three cats. She enjoys art, music and racing, but football is her sport of choice. Find out more about Wendi at:
https://wendizwaduk.wordpress.com/
www.facebook.com/wendizwaduk.meganslayer
https://twitter.com/WendiZwaduk
https://www.bookbub.com/authors/wendi-zwaduk
http://www.goodreads.com/author/show/3495446.Wendi_Zwaduk