Editor-in-Chief Rebecca chooses A Kestrel Rising by SA Laybourn
Posted by Charlotte Kirton on 26th October 2015

Editor's Choice: Editor-in-Chief Rebecca chooses A Kestrel Rising by SA Laybourn
A title from our new sweet romance genre, A Kestrel Rising is a very atmospheric story, taking you back to a bygone era. It's a fabulous tale what one woman lived through during WW2.
SA has clearly done her research, and her evocative language really does the subject matter justice – you can almost hear a spitfire flying overhead and feel Ilona's heartache as waits for the man she loves to come home safe. This story is full of romance, courage and passion. A Kestrel Rising will send you on a wonderful rollercoaster, leaving you laughing one second and overcome with emotion the next. What more can you ask from a book?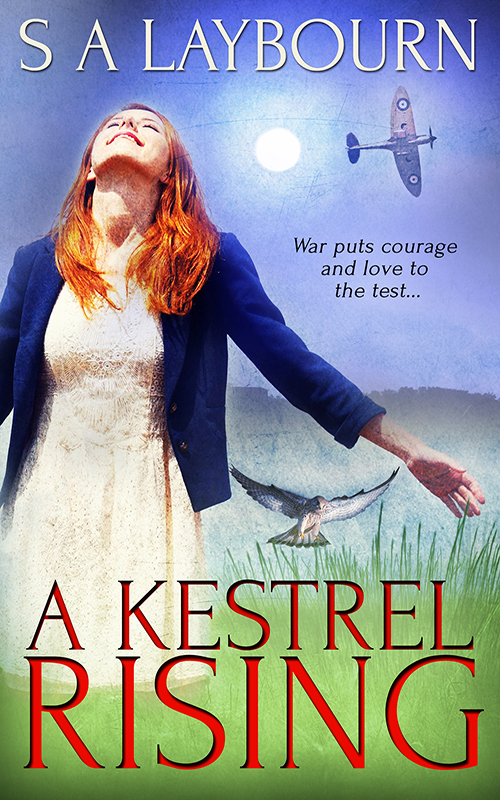 ---
Editor Rebecca says:
"Spanning World War Two, A Kestrel Rising is both beautiful and heart-wrenching. Ilona's story will stay with you long after you finish this book."
---
Blurb for A Kestrel Rising:
War puts courage and love to the test.
It's 1939, a lone Spitfire roars over her family home, and Ilona Lowe, entranced by its grace and power, finally knows her place in the fight against Hitler. She joins the Women's Auxiliary Air Force, is stationed at RAF Catterick and embarks on an all-too-brief love affair with a Bleinheim bomber pilot who is killed during the Battle of Britain.
Heartbroken, but determined to carry on, Ilona returns to active duty where she encounters Francis Robson. He's arrogant—some would even say reckless—and another pilot. Yet he's worth the risk.
Their love isn't easy. Francis harbors jealousy about her former lover while Ilona's posting at an RAF bomber base feeds her nightmares about Francis' safety. She can see the escalation of stakes as his missions grow ever more dangerous, the enemy more desperate. Ilona must put her courage to the test because she knows that loving Francis means letting him let him fight on, regardless of the terrible price they both may pay.
---
Get your copy of A Kestrel Rising here.
Find out more about SA Laybourn here.