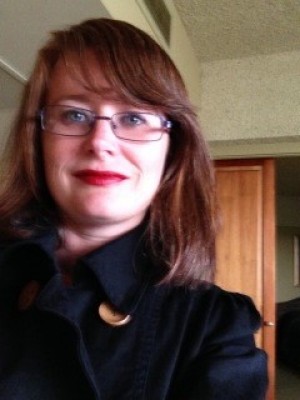 Kelly Ethan
Kelly Ethan enjoys writing paranormal and urban fantasy romance.
No matter the genre, Kelly loves kick-ass and sarcastic heroines who like to save the day and the hero.
Writing is her outlet for madness. She has worked as a library assistant and reviewed category romance novels. She moves regularly around Australia every few years and is a supernatural/paranormal TV junkie. She inhales paranormal, erotica, urban fantasy, science fiction and fantasy, middle grade, young adult, and military spy thrillers.
Login to subscribe to Kelly Ethan updates

Swipe to see more books
Series

Series by this author

Kelly Ethan - USA Today feature
Joyce: What TV show interferes with your writing schedule?
Kelly: I'm a HUGE Whovian, so Doctor Who completely sidelines my writing. Everything stops for the Doctor and woe betide anyone who talks through my show.

Kelly Ethan - BTSe Mag feature
Writing is a solitary job. Some of us have critique and writers groups and author cocktail hour (or is that only me?). But the actual sit your bum down on chair; fingers flying over keyboard and quality word count, can only be done by…me.
Thrown into a world that she never knew existed, Cassandra learns that she isn't the ordinary woman she though she was. A highly entertaining read, Cassandra is a very relatable character, and who ...
I liked that Kyla was a strong female character and she was the Captain of the Guard not just some submissive thing, I think that is what helped me like the story.Damien is good but seems a...